InstaFollowers is an instagram bot .
With instafollowers you can grow your instagram page and earn as much real followers an likes as you want.
InstaFollowers is the most easy and intuitive automatic program, with artificial intelligence algorithms , and machine learning algorithms, who let you grow your business or private page on instagram.
With InstaFollowers you can have as much followers or like as you want.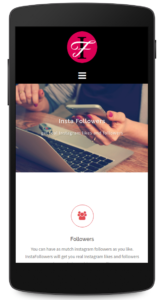 Time is precious, don't waste your time to get more followers on instagram, let us do that for you, in a smarter and faster way.
If you want to know more contact us or pay a visit to the InstaFollowers page and ask for the trial period.
Read the blog to know more.